Your Local Specialists For Stump Removal in Wirral & Throughout The North West
Sometimes after a tree has been felled you may need the stump removed, this may be to enable a new tree to be planted or maybe you are having some building work done and need that stump out of the way.
D-Raitt UK Tree Specialist can take care of this for you, a machine called a "stump-grinder" will be used to grind the solid wood stump in to small wood chippings, these can then be used elsewhere in the garden as mulch.All we need is 32inches access. Stump grinders are very specialised machines and should only be used by competent operatives in some cases we can go down as far as 300mm

Reasons to Remove a Stump
After going through the trouble to have a tree removed, it doesn't make a lot of sense to leave the stump sitting there. A few of the top reasons to remove stumps from your yard include: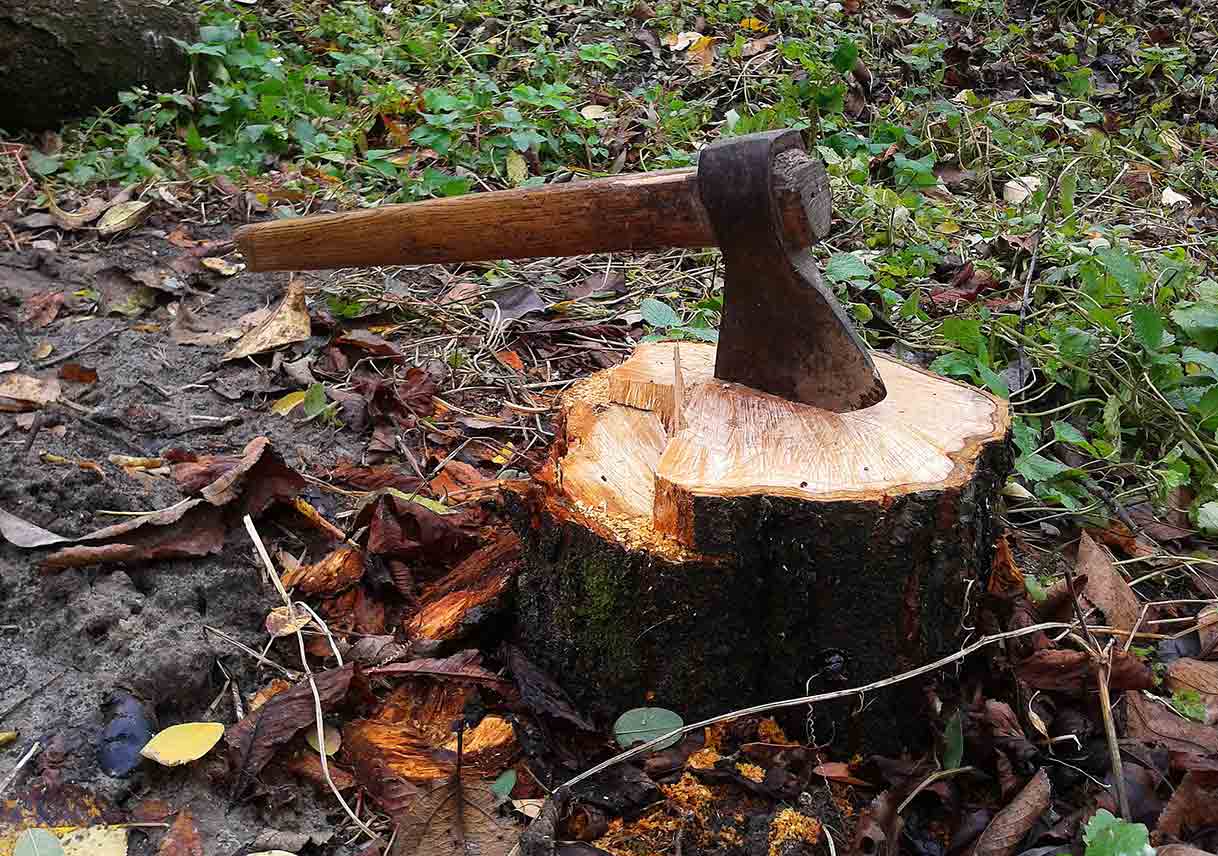 They are Eyesores 

– No one likes gazing out into the yard and seeing old stumps dotting the landscape. They look even worse when weeds and other plants start growing on them, which inevitably happens over time.
They Take Up Valuable Space – Most people want the widest, clearest yards possible, and stumps really get in the way.
They are Hazardous – Some stumps are obvious, but others get camouflaged by grass, weeds and other plants and become tripping hazards. Nothing is worse than stubbing your toe on an old tree stump.
Contact D-Raitt UK Tree Specialist
We aim to make the whole process of tree surgery in Wirral as transparent, professional and as easy as possible whilst achieving results that are desirable to our clients and beneficial to their trees. Why not contact us for friendly honest advice and a free no obligation quotation for your tree service.