Why undertake tree work?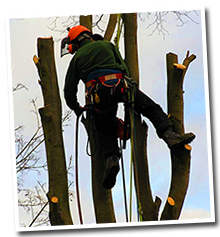 Contracting a tree surgeon in Pensby may be required to fell or trim a tree for a variety of reasons; to battle illness, to increase light to the garden area, to enable development (eg an extension or planned landscaping works) or to assist in a replanting job. D-Raitt tree surgeon in Pensby is a long established, qualified local tree surgeon here to provide you a timely & professional service at a competitive rate. If your tree is in a Conservation Area we will liaise with the Council to acquire approval to perform your works.
The Work of a Tree Surgeon in Pensby – Whether you require us to prune a tree, lift or lower it's crown, perhaps to increase volume of light, trim those out of control hedges, clear a site or to fell trees to help with a structure project our highly qualified, & totally insured staff will carry out an expert task with minimal disruption to you. Kindly see below as an examples of the tree work D-Raitt tree surgery undertakes;.
Tree Surgeon in Pensby for:
Felling & pruning services.
Hedge trimming and shaping.
Hedge removal.
Tree Cutting.
Tree maintenance.
Tree planting services.
Stump removal & stump grinding.
Tree Dismantling.
Tree thinning.
Tree removal.
Site clearance.
Why Contract us as your tree Surgeon in Pensby?
Free quotations.
Never beaten on price.
Proud members of the BNI Wirral.
Fully qualified.
Approved Contractors.
No job too big or small.
24-hour emergency service.
Local authority work undertaken.
Fully insured.
Work to BS3998 standards.
Contact your local tree surgeon in Pensby –  For more information, or a free, no obligation site survey and quotation from your local tree surgeon in Pensby please contact us today. If your call is of an emergency in nature you can contact us on the mobile anytime for immediate assistance.